MY LIFE
I am a professional life coach. My training was with the Co-Active Training Institute (CTi help train more professional coaches than anyone else worldwide).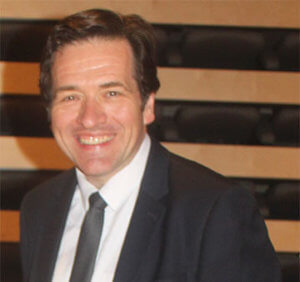 My drive now is to be in service of others. I am having a major impact on clients' lives.

I am a certified coach through the Co-Active Training Institute.
As a "Certified Professional Co-Active Coach" (CPCC) I have undergone rigorous training with this expert training facility, logged over 2 years of training, received regular expert supervision and passed a live coaching oral exam.

I am also a member of the International Coaching Federation (ICF). They offer guidance on ethics and continuous professional development.
This work is amazing! It is the joining together of the your creative, resourceful self with fun action steps towards your goals.
I am also a leader in the world of classical music. For thirty-five years I have been the first double bass of many of the top UK orchestras. I am currently the leader of the double bass section of the City of Birmingham Symphony Orchestra.
The CBSO is a world class team of musicians who collectively bring together hundreds of years of experience, talent and passion to their audiences. It's the ultimate team! Over eighty players moving together in harmony toward common goals – empathy, compassion, love and a celebration of humanity.
What would it be like if you could live the life you want ? What were you born to do?
I specialise in two areas of coaching: one is life coaching and the second is performance coaching.
Life is like the journey of music. It starts from nothing, growing out of human creativity that needs no words or explanation. The thrill is that every moment is new and alive. It is like looking at the stars; it changes constantly and every night is unique.
My purpose is to help people be all they can be in this world; find your joy in creativity; write your symphony, pen your best selling novel, find your voice, your song …. be heard at the top of your voice.
Your voice needs to be heard, there's only one you and the time for you to shine is now.
MY JOURNEY TO COACHING
I found coaching to be a transformative experience in my life: with a highly skilled coach I went from disgruntled, depressed mid-lifer experiencing relationship break-up, financial ruin and anxiety to become a fulfilled, motivated, compassionate partner and parent, producing the most creative work of my life: I am truly living my dreams and the more I help others the more focus I have on creativity, gratitude and resolve.
Part of my journey has been expressed through poetry and to hear this please visit the YouTube page on this site. There is also a "My Poetry" tab above.
THE WORK

What would it be like if your life was set up exactly as you would want it?
How would you get there? What is so important to you that you are driven to seek it out?
Why is coaching so effective and transformative?
Unlike therapy which tends to focus on the past and the results that manifest now. Coaching takes us from where we are here and now, learning skills and exploring perspectives that develop our dreams with action steps and accountability. It is a clear, uncluttered and extremely efficient way to self-acceptance, self-authority and leadership.
We are going to be the most amazing team, built with your ideas, needs and voice. You will discover inner strengths that you were not aware of. It is your agenda, your time, your choices.
Walking together, we will find the best route to the stars!
Marianne Williamson writes;
"Our deepest fear is not that we are inadequate, our deepest fear is that we are powerful beyond measure. It is our light not our darkness, that most frightens us. We ask ourselves, "Who am I to be brilliant, gorgeous, talented, fabulous?" Actually, who are you not to be? You are a child of God. Your playing small doesn't serve the world.
TESTIMONIALS

"I've really enjoyed my coaching sessions with Tony. His approach is open and welcoming, always making you feel able to bring across your points in a safe environment. The opportunity for self- reflection in between sessions was encouraged so I can really strive to get the best out of myself." ( Athlete)
"I found Tony's coaching made me realise the situation I was in and by the end of it I was relieved" ( Teenage male )
"Having coaching with Tony has been great. He's allowed me to see what's possible without a negative mindset. Plus proactively focusing on ensuring that all my choices are positive and are taken in a healthy and supportive way. Much of the coaching is undertaken in a supportive and friendly environment and I feel very much that his advice and support is well thought out and constructive! It's been an absolute pleasure working with Tony and I hope to continue building our relationship as the sessions continue." (Undergraduate string player)
"Coaching has been very beneficial for my practice, performance and many other aspects of my life by helping me overcome mental barriers, explore my creativity and boost my confidence. It has been great for my overall well-being as well as my musical development." ( Undergraduate at music college)
"I really recommend coaching. For me personally it is helping to bridge the gap between practice and performance.
It has also made me look at things with a different perspective and made me feel less pressured and more positive about the work I have to do and what I am able to achieve.
The unique exercises I am set on a regular basis keeps me motivated and I always make sure I keep my promise on completing them.
In addition, Tony makes sure to reflect and grow the whole person not just the situation you want to focus on. So I myself am feeling more completed in every day life, and due to this it feeds my curiosity in my creativity.
The unique thing about coaching is that you end up answering most of your own questions, so you find the answers within yourself. However, Tony is the reason for that capability, by expanding your horizon on that question or creating scenarios which make you look at the whole picture clearly.
Finally, no matter how big or small the goal is, Tony always makes sure you enjoy and reflect on your achievements." (Music college undergraduate )